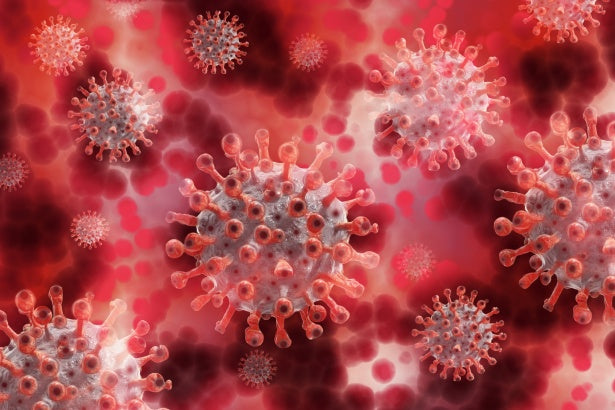 Using Supplements For COVID-19 Immune Support
For decades, medical professionals have made it clear that the key to fighting nasty colds and viruses is to maintain a strong immune system. With the coronavirus on the rise, now is an especially important time to give your immune system the proper maintenance it needs to stay healthy and strong. 
Think about it: Your body's immune system is like a mini military. The enemy? Bad bacteria and deadly viruses, making the number one goal of your mini military to safeguard your body against toxins and foreign bodies. While there are no COVID-19 medications that can cure or prevent the coronavirus, there are effective immune-boosting vitamins and supplements to make your defenses as strong as possible during this pandemic. And with a strong immune system in tow, you can fight off the enemy with much more force. 
COVID-19 considerably impacts the immune system with common cold and flu-like symptoms, making Vitamins B12, C, and D3, as well as zinc, helpful in boosting your immune system to fight the illness much in the same way they can help you fight a common cold or flu. 
Vitamin B12 
Vitamin B12 is a powerhouse, so there is a need to highlight its importance during the pandemic, not only because Vitamin B12 helps to build and maintain a healthy immune system, but, according to the National Center for Biotechnology Information, it could also potentially prevent or reduce COVID-19 symptoms. It seems that early computer modeling and laboratory-based research indicates that vitamin B12 may bind to at least one of the viral proteins thereby slowing down viral replication. This is great news! 
Since we comb "marketplace earth" to find naturally pure raw materials with which to fill our vitamin and supplement bottles, we are able to offer you B12-ND™, a B12 dietary supplement in its natural form. It contains methylcobalamin, adenosylcobalamin, and hydroxycobalamin--NOT cyanocobalamin, which simply put, is the chemical cyanide. In addition to it being all natural, our B12-ND™ has a revolutionary, highly absorbable delivery system made with our signature probiotic-cultured technology. 
Vitamin C 
This vitamin has been hailed for years as a go-to source for aiding the immune system. Vitamin C is vital for the health of leukocytes, a type of white blood cell that helps to fight infections, making it particularly important during a pandemic. Our Power Vitamin C Immune Boost features natural, plant-source vitamin C from selected botanical agents like amala, that naturally contain vitamin C. Because it is made without synthetic ascorbic acid, it is gentler on the stomach than other brands. 

 

Vitamin D3
Vitamin D plays an essential role in helping your immune system fight off invaders before they develop into acute infections. In fact, new research at the University of Chicago School of Medicine has found that when it comes to COVID-19, having vitamin D levels above those traditionally considered sufficient may lower the risk of infection--very early clinical studies show an association between high vitamin D levels and less severe disease and death from the virus. 
The Premier Vitamin D3+K2 formula has been designed to feature plant-source vitamin D3 in addition to plant-source vitamin K2 in vegetable capsules -- without undesirable chemical tagalongs. This supplement is the perfect choice for those who wish to significantly increase their vitamin D3 and vitamin K2 intake without consuming animal byproducts.
Zinc
Zinc is a trace element that the cells of our immune system rely on to function. Studies have shown that increased concentrations of zinc can interfere with the replication of viruses like poliovirus and SARS-coronavirus. But many zinc supplements on the market are formulated with zinc oxide or zinc carbonate, which are poorly absorbed and nearly insoluble. In contrast, our Liquid Zinc Assay is made with zinc sulfate heptahydrate, a hydrated form of zinc sulfate, that is water soluble. This highly absorbable form of zinc is designed to provide healthy zinc supplementation. 
Although COVID-19 vaccines are now available and pharmacologic treatments are being developed, dietary supplement ingredients that enhance immune function and reduce inflammation to help prevent COVID-19 or manage its signs and symptoms, is a safe, inexpensive, and natural additional strategy to take in the effort keep your body's soldiers fit and ready to fight the COVID-19 war.